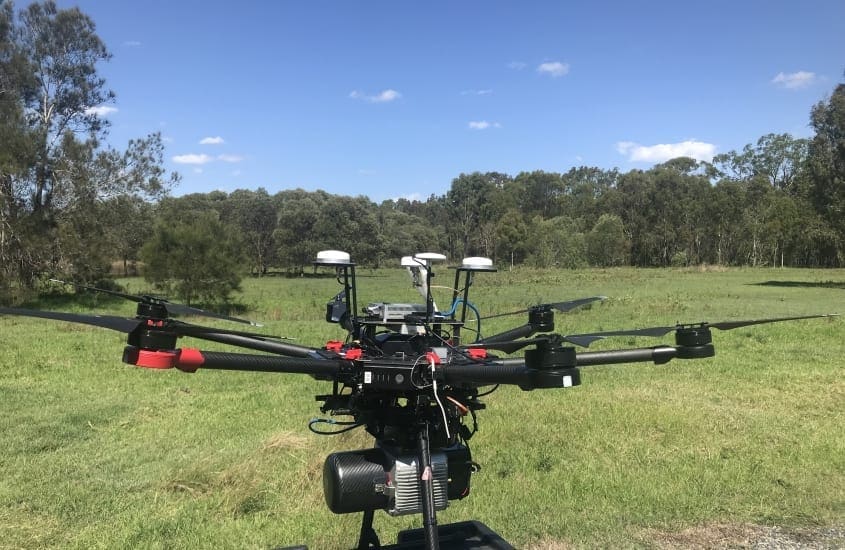 Safely identifying invasive species in hard to access areas
Challenge
A government customer required a habitat survey to identify and map an invasive fauna species in a national park in Australia. Previously, staff would be deployed to physically look for animal habitats, which resulted in a low success rate. Environmental challenges were also factors, as the area was densely vegetated bushland, with uneven terrain that could pose a safety risk to staff. Insitu Pacific's Remotely Piloted Aircraft System (RPAS) solution was identified as a faster, safer, and less intrusive method to collect this data.
Solution
Our team of two flew an unmanned aerial vehicle (UAV) equipped with LiDAR and Photogrammetry sensors to survey the area. Through advanced algorithms we successfully identified and conducted a count of invasive species habitats. The customer received high resolution survey grade imagery of the national park, and LiDAR derived products such as bare earth model, terrain model and classified point cloud data sets.  
Outcome
The data delivered provided information used for identifying the position of the invasive species for further monitoring, reporting and action to support the Department's planning and control measures, and also formed a baseline for ongoing survey work. In areas of sensitive vegetation, aerial sensing solutions offer a less intrusive option in the natural environment, can achieve a higher identification result in a shorter time to capture, and importantly increase the safety of surveyors entering difficult areas. 
https://insitupacific.com.au/wp-content/uploads/IMG_2032.jpg
1200
1600
Rebecca Kind
https://insitupacific.com.au/wp-content/uploads/insitu-pacific-logo-1500x630.png
Rebecca Kind
2020-11-01 16:48:00
2021-02-17 07:23:48
Environmental Survey