Insitu Pacific Leads Australian Team to Deliver Army's Next-gen Tactical Uncrewed Aerial System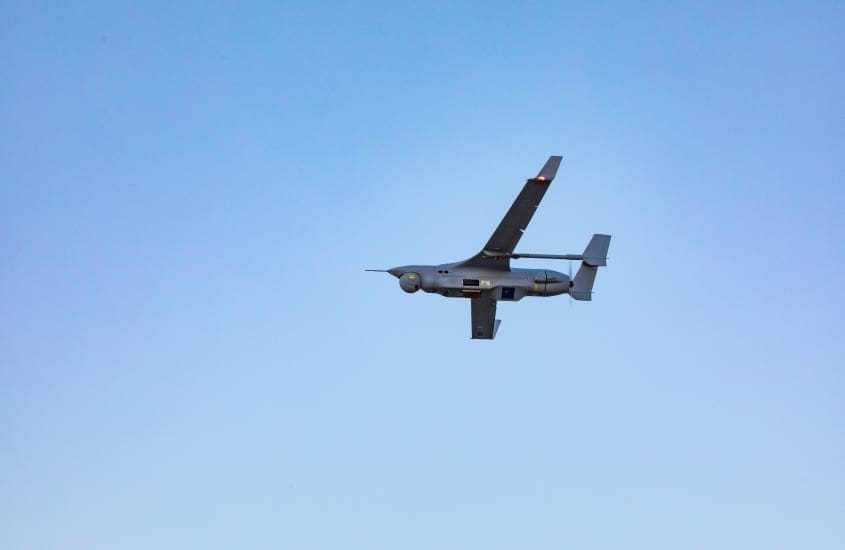 Brisbane, Australia, March 11, 2022 – Insitu Pacific Pty Ltd has been announced as preferred supplier by the Australian Government to provide the new Tactical Uncrewed Aerial System (UAS) to the Australian Army under LAND129 Phase 3.
The contract includes delivery and initial support of the Integrator UAS as well as associated Ground Systems and Prime Systems Integrator services, with the majority of manufacture and all assembly to be completed in Australia.
"Our Insitu Pacific team is honoured to be selected to provide this vital capability to the Australian Army," said Andrew Duggan managing director of Insitu Pacific. "The introduction of Integrator's surveillance and reconnaissance capabilities will be a significant force multiplier for the complex challenges Army faces today and in the future."
The Integrator is a proven, expeditionary UAS in service globally that delivers enduring multi-domain effects to enable a 24/7 ISR capability. The system is designed with open architecture, and supports modular and field-swappable payloads to deliver increased operational effects for Army across the wider multi-domain environment.
Insitu Pacific has delivered intelligent UAS solutions locally for more than a decade. As part of its solution for Army, the existing supply base has been supplemented with a team of over 20 Australian suppliers including Ascent Vision Technologies Australia, Orbital UAV, Nova Systems Australia, LSM Advanced Composites and Jayben Group.
"Our suppliers bring home-grown, Australian innovation and ingenuity to the program," Duggan said. "The delivery of the Integrator system to Army will be underpinned by our shared commitment to further develop sovereign capability and supports the growth of businesses directly on our team, as well as their respective ecosystems of Australian suppliers."
Australian suppliers will directly support critical capabilities for UAS growth and sustainability through the life of the system, including sensing and software, advanced materials and propulsion, and seamless integration with existing and planned Australian Defence Force systems.
The introduction of Integrator builds on Insitu Pacific's experience in delivering solutions for Australian defence customers with ScanEagle deployed to Iraq (2006) and Afghanistan (2007) in support of Australian Forces, and continued ScanEagle service in the Australian Navy's 822X Squadron.
Under the contract, production is scheduled to begin in early 2022 with delivery expected through 2023 and 2024.
About Insitu Pacific
Located in Brisbane, Australia Insitu Pacific was established in 2009 as a division of Insitu Inc and serves defence customers across the Asia-Pacific region and global commercial customers. We utilise expert in-house knowledge and skills to deliver trusted and proven uncrewed aircraft systems and end-to-end solutions for collecting, processing and managing sensor data. To date, Insitu systems have accumulated more than 1.3 million flight hours. Insitu Pacific is a wholly owned subsidiary of The Boeing Company.
Media Contact
Rebecca Kind
Insitu Pacific Media Relations
+61 481 005 298
rebecca.kind@insitupacific.com
https://insitupacific.com.au/wp-content/uploads/Integrator-1.jpg
1365
2048
Rebecca Kind
https://insitupacific.com.au/wp-content/uploads/insitu-pacific-logo-1500x630.png
Rebecca Kind
2022-03-11 13:11:31
2022-03-11 13:25:05
Insitu Pacific Leads Australian Team to Deliver Army's Next-gen Tactical Uncrewed Aerial System