Royal Australian Navy Awards ScanEagle Contract Extension to Insitu Pacific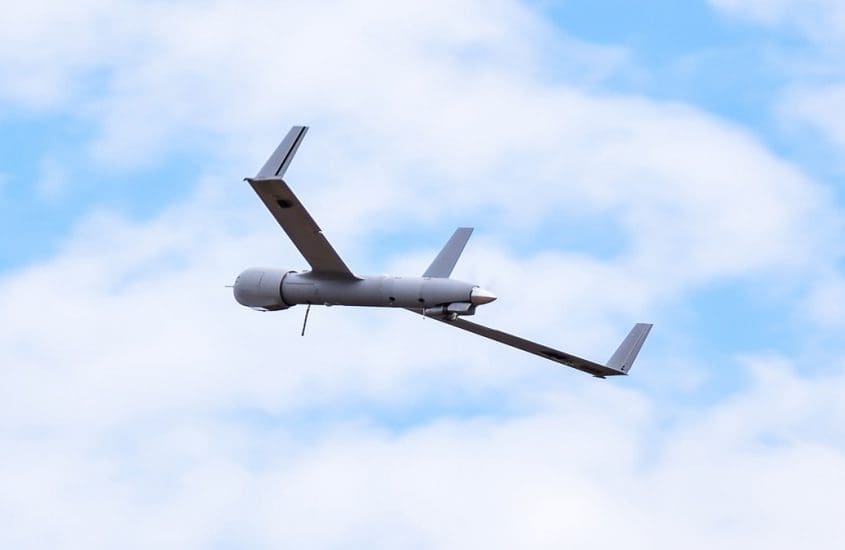 Brisbane, Australia, December 6, 2021 – Insitu Pacific has been awarded a three-year contract extension by the Royal Australian Navy (RAN) for the sustainment of its ScanEagle Remotely Piloted Aircraft System (RPAS).
The extension allows the RAN to continue to experiment and develop knowledge using the ScanEagle Maritime Unmanned Aircraft System (MUAS), leveraging the foundation capability developed during embarked operations on HMAS Newcastle in the Gulf of Oman in 2017.
"Insitu Pacific is proud to continue to support RAN in their ongoing RPAS experimentation and testing work over the next three years," said Andrew Duggan, managing director of Insitu Pacific. "This contract extension provides us with an opportunity to deepen our existing sovereign capability and supply chains in Australia, and partner with RAN to offer up new capabilities for testing in the coming years."
ScanEagle has been in service with the RAN for experimentation and testing since 2014.
The RAN operates several ScanEagle systems at 822X Squadron in Nowra, and the contract extension enables continuation of MUAS training, tactics development and payload evaluation activities.
Insitu Pacific has supported and developed local capability for the RAN over the last seven years, including multiple training programs and the provision of deeper maintenance and support out of its Brisbane headquarters.
The comprehensive pilot and maintenance training courses delivered for defence personnel continue to be key success factors in delivering effective RPAS support. The most recent of these courses trialled virtual training, with RAN operators at Nowra being instructed by Insitu Pacific Instructors in Brisbane.
"Accelerated due to COVID-19 border closures, the successful rollout of our virtual training program provides a valuable demonstration of how RPAS training could be readily delivered to personnel deployed at dispersed bases around Australia," Duggan said.
ScanEagle, along with the family of system platforms including Integrator, hold an impressive track record in supporting naval customers, with more than 66,000 embarked flight hours on over 24 classes of ship globally in the last 16 years.
About Insitu Pacific
Located in Brisbane, Australia Insitu Pacific was established in 2009 as a division of Insitu Inc and serves defence customers across the Asia-Pacific region and global commercial customers. We utilise expert in-house knowledge and skills to deliver leading uncrewed aircraft systems and end-to-end solutions for collecting, processing and managing sensor data. To date, Insitu systems have accumulated more than 1.3 million flight hours. Insitu Pacific is a wholly owned subsidiary of The Boeing Company.
Media Contact
Rebecca Kind
Insitu Pacific Media Relations
+61 481 005 298
rebecca.kind@insitupacific.com
https://insitupacific.com.au/wp-content/uploads/ScanEagle-in-flight_RAN_IPL_.jpg
674
1200
Rebecca Kind
https://insitupacific.com.au/wp-content/uploads/insitu-pacific-logo-1500x630.png
Rebecca Kind
2021-12-06 10:30:00
2021-12-06 10:50:49
Royal Australian Navy Awards ScanEagle Contract Extension to Insitu Pacific