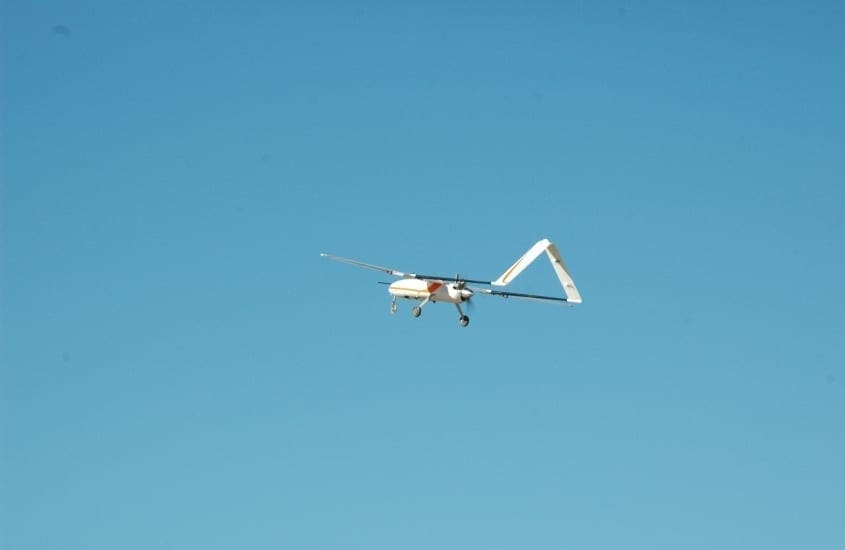 Collecting critical business intelligence 
Challenge
In mining exploration, smaller unmanned aircraft can deliver the benefit of a cost-effective footprint with a lower support model when compared to traditional aircraft survey methods, and are a highly successful way to collect important data to inform critical business decisions.
Insitu Pacific applied these capabilities when tasked by leading resources company AMD Resources Limited (AMDR) to deliver aerial LiDAR and Photogrammetry products. AMDR was unable to rapidly obtain conventional aerial survey data over their extremely remote tenement, and explored alternate sources for capture.
Solution
Our CT-220 UAV proved the ideal system to deliver business intelligence concerning AMDR's tenements in North Queensland. A beyond visual line of sight (BVLOS) capable aircraft, the CT-220 integrated a Riegl VUX-1 LiDAR coupled to Insitu Pacific's Storage Navigation and Processing module (SNaP) to produce LiDAR data producing bare earth point clouds and digital terrain models.
The rapidly deployable CT-220 UAV covered an area of almost 300 square kilometres with both payloads in just a few days. The produced data exceeded point cloud density and accuracy requirements of the customer and gave them information required to map their tenements, undertake flood modelling and formed a basis to plan general mine design. 
Outcome
Longer term, this method of broad-area data capture can transform the way companies do business, by increasing efficiency, reducing costs, and decreasing environmental impacts when compared to more traditional data collection methods for greenfield and brownfield exploration.
The integration of the Riegl VUX-1 LiDAR with Insitu Pacific's effective survey systems and data analytics enabled a high precision survey product to be delivered to AMDR, and resulted in successful flights, quality data and a safe operation.
https://insitupacific.com.au/wp-content/uploads/PLACEHOLDER-FOR-INEXA-VIDEO.jpg
2000
3008
Rebecca Kind
https://insitupacific.com.au/wp-content/uploads/insitu-pacific-logo-1500x630.png
Rebecca Kind
2020-10-01 16:43:00
2021-02-17 07:25:44
Mining Exploration