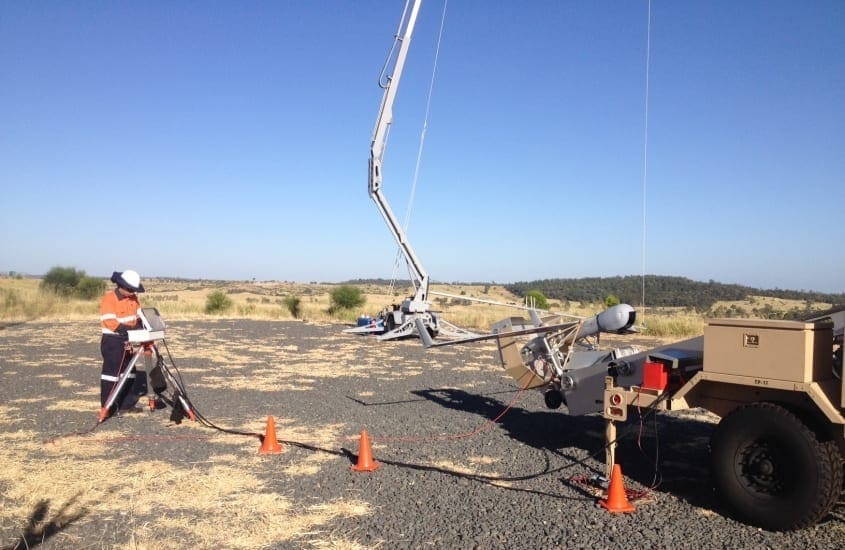 Exception reporting 
Challenge
A Coal Seam Gas operator in Australia required a method of capture for LiDAR and Photogrammetric data to provide a higher level of confidence in asset condition monitoring and conduct the survey in a shorter time. Previously, this type of survey could be undertaken by:
manned helicopter operations which although provided a short assessment item, were costly and provided only single images of assumed locations which required further assessment, and

manned vehicular inspection methods to complete visual assessments on the integrity of the pipeline, conducted once land access and weed and de-seed certifications had been attained.
Insitu Pacific's remote aerial sensing solution was appointed as an efficient, safer and objective method to routinely inspect and report change on key assets.
Solution
Insitu Pacific was successful in gaining airspace to undertake Beyond Visual Line of Sight RPAS operations in un-segregated airspace. For scheduled and unscheduled operations, we were also able to fly LiDAR, Photogrammetric or Electro-optical full motion video along the length of the pipeline to collect inspection, environmental and emergency response information as and when needed. Providing georeferenced and high fidelity data sets, the client was able to inspect their asset and right of way best on location, conduct asset identification, and see change along the length of their asset.
Outcome
This ongoing service provided the opportunity to reduce manned inspection costs, avoided subjective data reports, and increased the capture frequency with information rich datasets.  Our time-scalable datasets provided the client with the ability to identify and monitor small changes across their assets and prioritise inspections and maintenance. A step-change from routine inspection, Insitu Pacific delivers a Risk Based Inspection Plan for greater planning and scheduling efficiencies via exception reporting. An additional improvement to the business has seen the BVLOS RPAS be used for more than just Right of way pipeline inspections. Distribution power networks, well head and facilities inspections can be undertaken through the service framework; a true turnkey service arrangement.
https://insitupacific.com.au/wp-content/uploads/JD-Pre-Launch.jpg
1224
1632
Rebecca Kind
https://insitupacific.com.au/wp-content/uploads/insitu-pacific-logo-1500x630.png
Rebecca Kind
2020-10-01 16:46:00
2021-02-17 07:26:44
Oil and Gas Operations